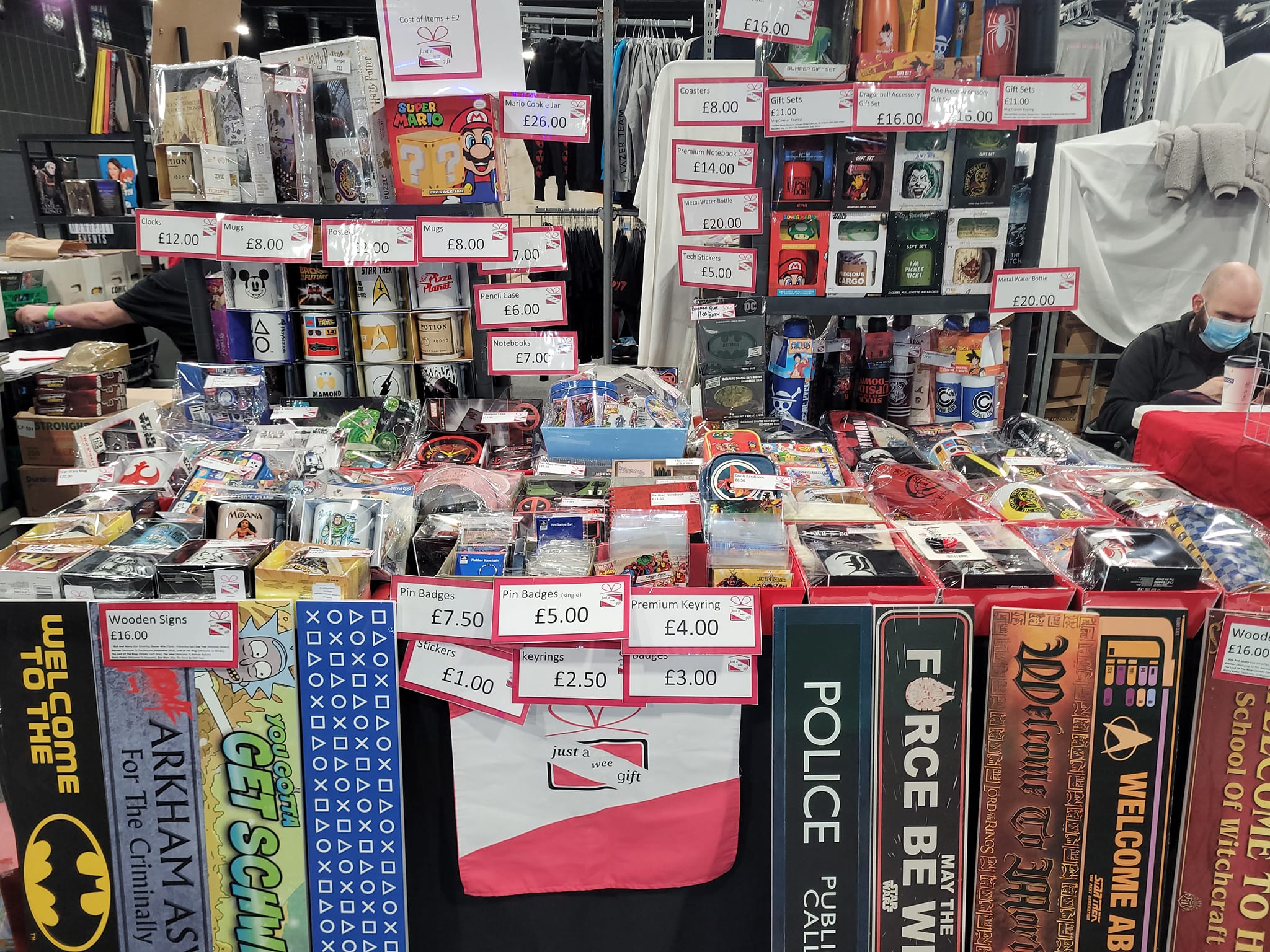 What an amazing event we attended this year on the 12th and 13th March 2022 at the Northeast Scotland Comic Con at the P and J Live it was truly brilliant.
Over a 2 day show we showcased some of our new products for all different themes and types from gaming, Harry Potter and film hampers which proved a big hit with everyone.
Our wooden were very popular and even had a couple of our range sell out on the 1st day.
The atmosphere around the venue was amazing cosplayers dressed up in some out of this world outfits, different themed panels, and the celebrities' guests where you could meet and greet from all different genres of TV and film.
This event is the first big Comic Con event for Aberdeen, and it been a truly inspiring success attracting audiences of all ranges this has provided so popular it is returning next year bigger and better. We are so pleased we will be coming back next year with new stock and look forward to sharing this experience next year.